A Message from the Founder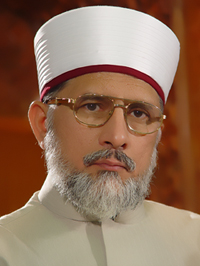 One of the key and foremost reasons for the establishment of Minhaj Welfare Foundation was to establish a network of schools that will provide a quality education that was accessible to the economically deprived communities of Pakistan.
MWF strongly believes that education is the most crucial foundation stone of any society; without which the development and progress of any nation is not achievable.
Since our establishments we have built over 630 educational institutions including schools, colleges, libraries and a University catering for well over 150,000 students and through this we are contributing to the livelihoods of over 7000 families by the employment of our academic and administrative staff.
MWF strongly adheres to the philosophy that education should be supplemented with rigorous moral and ethical training so that the students may become a positive contribution to the development of their communities.
Based on this our Education program provides a holistic education that empowers children to lead a productive and successful lives.
Dr Muhammad Tahir-ul-Qadri
Founding Leader Minhaj Welfare Foundation